Fabrication
---
Fabrication details for Fitted Furniture and Joinery
Some of the attention to detail which I think is essential to provide the customer with a quality product.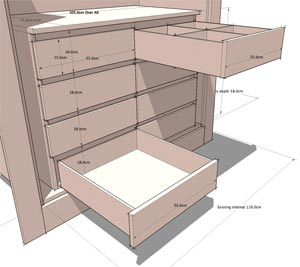 This chest of drawers was designed to fit perfectly into an existing wardrobe and maximise every millimetre of space. An associate drew this sketch to help the client visualise the job.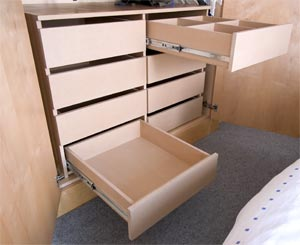 As you can see the finished product is identical to the drawing. I typically make drawers from 15 mm MDF with an extra layer of 18 mm on the front. The drawer base is normally solid MDF too, no lightweight partical board is used anywhere. All joints are glued and screwed, or biscuit dowelled.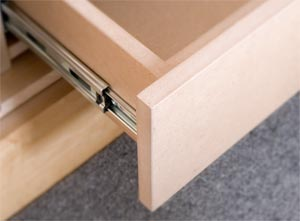 Although they are more expensive I always recommend the use of double extension drawer runners to provide full access to the drawer. Ball bearing runners provide better performance.
---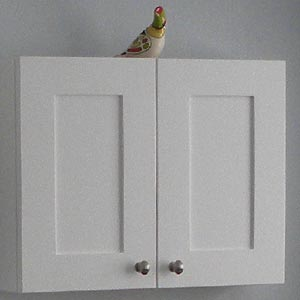 Traditional Shaker door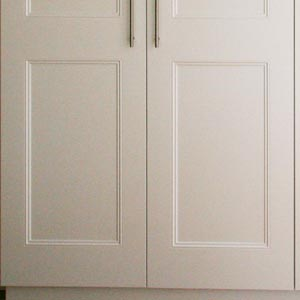 Traditional Recessed Panel door.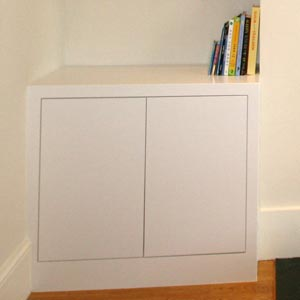 Modern flush door
---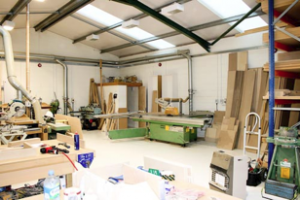 All units are individually made here in my Workshop.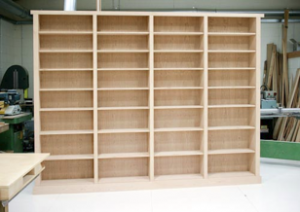 All units are pre-assembled in the Workshop, then delivered to site and installed with minimum on-site fabrication. This meaning less disruption to the client's home.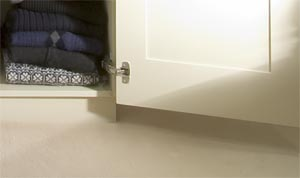 Likewise, 170° hinges cost more than 90° but provide much better access.